Fully accredited supervisor - Can supervise as principal supervisor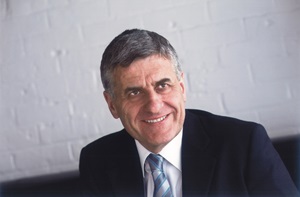 Rev. Dr James McEvoy
PhD (Flinders)
James McEvoy is a senior lecturer in the Faculty of Theology and Philosophy, lectures in systematic theology, and is a priest of the Adelaide Archdiocese. For almost two decades prior to 2014 he taught at Catholic Theological College and Flinders University Department of Theology. His doctoral thesis was in the fields of theological and philosophical anthropology, studying the works of Karl Rahner and Canadian philosopher Charles Taylor. His current research studies the place of religion in the contemporary West and the church?s understanding of its role and social relationships in that context. In progress is a monograph on culture, transcendence, and violence today, provisionally titled Believing in a Secular Age.
---
Key publications
Books

Leaving Christendom for Good: Church-World Dialogue in a Secular Age. Lanham, MD: Lexington, 2014.

Book chapters

`Religious Pluralism and its Challenges?. In Being Human: Groundwork for a Theological Anthropology for the 21st Century, edited by David Kirchhoffer, Robyn Horner, & Patrick McArdle, 272-84. Preston, VIC: Mosaic Press, 2013.

Articles

Dialogue: Drawn into the Life of the Trinity?. Pacifica 25 no. 3 (2012): 239-57.

`Hope, Modernity, and the Church: A Response to Richard Lennan and Dominic Doyle?. Theological Studies 72 no. 2 (2011): 269-308.

`Proclamation as Dialogue: Transition in the Church-World Relationship?. Theological Studies 70 no. 4 (2009): 875-903.

`A Dialogue with Oliver O?Donovan about Church and Government?. Heythrop Journal 48 no. 6 (November 2007): 952-71.

`Church and World at the Second Vatican Council: The Significance of Gaudium et spes?. Pacifica 19 no. 1 (2006): 37-57.